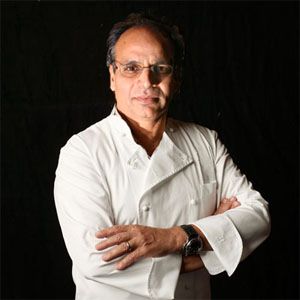 Executive Chef Hasan Zaidi opened Al-Noor in the spring of 1998, with a vision of creating Southbay's finest dining experience. Hasan infuses every dish he creates with his extensive knowledge and passion for perfection. Once word of his tasty signature dishes got out, offers from many well known restaurants landed on Chef Hasan's plate. Chef Hasan knew that greater challenges and opportunities awaited him in Southbay.
In 1998, Chef Hasan began a career as head chef and owner of Al-Noor. He knew he had to give Southern Californians the most exquisite and delicious meals tha would make his restaurant famous. He started with the favorites of many Nehari. Afterwards, the word got out for his Chicken Tikka Masala and its has been the most popular dish ever since. Chef Hasan opened the doors of Al-Noor in the spring of 1998. Before he created his first dish, he vowed to only use the finest ingredients, and prepare each dish with an infusion of passion and creativity. Critics have been raving ever since. Diners agree...Al-Noor in Southbay is just about perfect.

Chef Hasan would like to thank all of his customers 
over the past decade of their business for his restaurant.
Al-Noor is committed to serving only the finest foods, made with the freshest ingredients. All of our dishes are made from scratch. Our inviting decor and professional servers create a memorable dining experience.
We invite you to come and experience a restaurant that it a cut above the rest.